• beautiful paintings • Home Decor Ideas
Integrating Abstract Wall Art Into Your Home View and Buy More Beautiful Hand Painted Wall Art for Home Decor >> Abstract wall art is becoming increasingly popular as people search for unique and personalized ways to decorate their homes. Abstract art adds depth, texture, and color to a space, and it can help create a mood or even define a room's theme. Here's how to integrate abstract wall art into your home for an instant makeover that will enhance your interior design. Abstract Landscape Painting, Grass Land under Sky Painting, Large Acrylic Paintings for Bedroom, Heavy Texture Canvas Art, Landscape...
---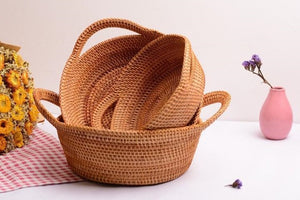 Small kitchens can be hard to organize. There is limited space yet there is an infinite amount of kitchen supplies that must be stored. Using baskets to organize your small kitchen is a practical and easy solution to gain that much needed space. Beautiful baskets have been my favorite way to store stuff for years. Baskets come in many shapes and sizes. You can find a basket for just about anything. They are functional yet stylish. These are my go to storage system for any room in my house but especially the kitchen. Baskets make arranging your small kitchen a...
---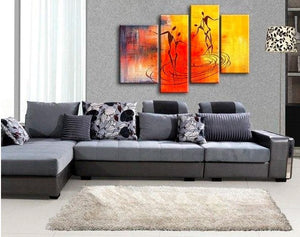 ---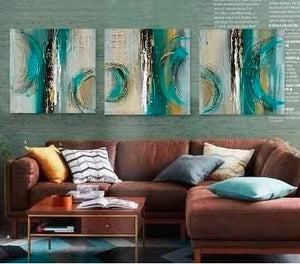 Choosing the appropriate art for a room is the most difficult task to decorating a therapy office. You'll need at least two art pieces. One soothing large piece of art that draws the client into the room and one medium-sized art that will be in view of the client when they are seated. Which wall should the large wall art hang on? First you'll need to choose your focal wall. Since the sofa and accent tables with lamps on them draw the most attention in the room, that area is the focal point of the room. Hang your large wall...
---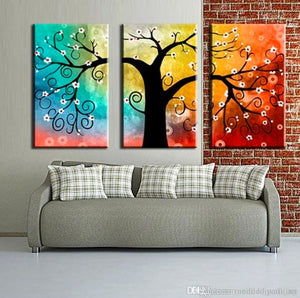 Home Decor Tips: Adding Pops of Color When it comes to decorating your home, a good rule of thumb is to choose neutral colored furniture (such as sofas and tables), as these tend to be wiser investment pieces for the long haul. Since these types of furniture are generally the largest purchases you'll make for a particular room, opting for neutral hues (like ivory, black, tan, and gray) gives you the most flexibility relative to incorporating pops of color into the space (without feeling overwhelmed or making choices based on current decor trends). In addition, using neutral tones as the...